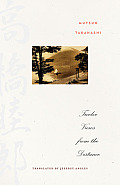 From one of the foremost poets in contemporary Japan comes this entrancing memoir that traces a boy's childhood and its intersection with the rise of the Japanese empire and World War II. Originally published in 1970, this translation is the first available in English.
japanese title:
Juni no enkei
notes:
Japanese title: Juni no enkei.
genre:
Biography/Memoir
ISBN:
9780816672776
9780816679362
OCLC number:
788275769
publisher:
University of Minnesota Press
publication place:
Minneapolis
english publication date:
2012
document type:
Book
description:
xx, 243 p. : ill. ; 23 cm.