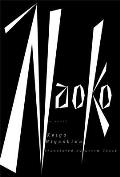 Expertly interweaving the real and the unreal, Naoko involves a working man, Heisuke, whose wife dies in a bus accident. His young daughter survives, but seems to be inhabited by her mother's personality.
japanese title:
Himitsu
notes:
Japanese title: Himitsu.
subjects:
Fathers and daughters
Mothers and daughters
genre:
Fiction
ISBN:
9781932234077
OCLC number:
636927083
publisher:
Vertical
publication place:
New York
japanese publication date:
1998
english publication date:
2004
document type:
Book
description:
282 p.