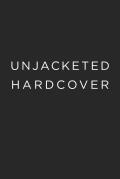 One of Japan's most important modern poets, Tada Chimako (1930-2003) gained prominence in her native country for her sensual, frequently surreal poetry and fantastic imagery. This title presents a selection from Tada's extraordinary oeuvre, including nontraditional free verse, poems in the traditional forms of tanka and haiku, and prose poems.
notes:
Contents: From Fireworks (1956), From The gladiator's arena (1960), From Universe of the rose (1964), From The town of mirrors, or forest of eyes (1968), From A false record of ages (1971), From The four-faced path (1975), From A spray of water : Tanka (1975), From Lotophagi (1980), From Ceremonial fire (1986), From Along the riverbank (1998), From The land of the Long River (2000), From A souvenir of wind : Haiku (2003), From Upon breaking the seal (2004), From Person of the playful star : Tanka (2005).
subjects:
Haiku
Surrealism, Poetry
genre:
Poetry
ISBN:
9780520260504
9780520260511
OCLC number:
502304251
publisher:
University of California Press
publication place:
Berkeley, CA
english publication date:
2010
document type:
Book
description:
xi, 163 p. ; 24 cm.