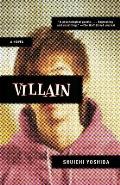 January 6, 2002. The body of a female insurance saleswoman is found in the southernmost region of Japan, at a spot rumored to be a home to ghosts. Shortly thereafter Yuichi, a young construction worker, is arrested by the Nagasaki police on suspicion of murder….
japanese title:
Akunin
notes:
Japanese title: Akunin.
subjects:
Detective and mystery stories
genre:
Fiction
ISBN:
9780307378873
9780307454942
OCLC number:
462881905
publisher:
Pantheon Books, 2010; Vintage, 2010
publication place:
New York
japanese publication date:
2007
english publication date:
2010
document type:
Book
description:
295 p. ; 25 cm.