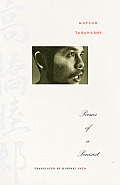 "In the name of / Man, member, / and the holy fluid, / Amen," begins Mutsuo Takahashi's epic one-thousand-line erotic fantasy poem, "Ode," the centerpiece of his groundbreaking collection of queer poetry, Poems of a Penisist. Takahashi's work, reminiscent of Walt Whitman's, is a celebration of the male body, treating homosexual desire as something sacred. Stunningly beautiful and passionate, Poems of a Penisist is one of the most important compilations of homoerotic poetry written in the twentieth century.
notes:
Introduction by Burton Watson.
subjects:
Erotic poetry
genre:
Poetry
ISBN:
9780914090076
9780914090083
OCLC number:
1932299
publisher:
Chicago Review Press, 1975; University of Minnesota Press, 2012
publication place:
Chicago; Minneapolis
english publication date:
1975
document type:
Book
description:
xv, 108 p. : ill. ; 22cm.