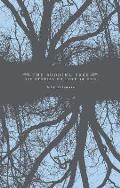 In the latter half of the Edo period, the warrior caste was finding itself pushed out of the top echelons of Japanese society & repeated famines swept the countryside. Against this backdrop, a small number of women built themselves independent lives. The stories in this book recount the conditions in which these women lived.
japanese title:
Koiwasuregusa
notes:
Japanese title: Koiwasuregusa. Contents: Love's chill wind, Eight-tenths a man, No time for tears, Innocent in love, Forget-me-not, The budding tree.
subjects:
Edo period
Women, Social conditions
genre:
Fiction
ISBN:
9781564784896
OCLC number:
154308861
publisher:
Dalkey Archive Press
publication place:
Champaign, IL
english publication date:
2008
document type:
Book
description:
170 p. ; 24 cm.