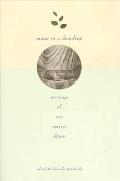 Twenty essays from Dogen's Treasury of the True Dharma Eye (Shobogenzo) constitute the main portion of this book. Four important texts originally written as independent works are also included, along with a selection of Dogen's poetry.
notes:
Contents: Introduction. The life of Zen master Dogen, Dogen's teaching, Practical instructions. Rules for Zazen (Zazen-gi), Guidelines for studying the way (Gakudo Yojin-shu), Bodhisattva's four methods of guidance (Bodaisatta Shisho-ho), Regulations for the auxiliary cloud hall (Juundo-shiki), Instruction for the Tenzo (Tenzo Kyokun), Philosophical works. Actualizing the fundamental point (Genjo Koan), Birth and death (Shoji), The time-being (Uji), Undivided activity (Zenki), Body-and-mind study of the way (Shinjin Gakudo), Poetic imagery. Mountains and waters sutra (Sansui-kyo), Spring and autumn (Shunju), Plum blossoms (Baika), Everyday activity (Kajo), Moon (Tsuki), Painting of a rice-cake (Gabyo), Transmission of the teaching. On the endeavor of the way (Bendo-wa), Only Buddha and Buddha (Yuibutsu Yobutsu), Twining vines (Katto), Face-to-face transmission (Menju), Buddha ancestors (Busso), Document of heritage (Shisho), All-inclusive study (Henzan), Going beyond Buddha (Bukkojoji), Poems. Waka poems, Chinese-style poems, Appendix A: "Reading the Record of Eihei Dogen" by Ryokan, Appendix B: Chinese transliteration : comparative table, Appendix C: Maps, Appendix D: Lineage charts of Chinese Zen masters.
subjects:
Zen
Zen poetry
genre:
Nonfiction
Poetry
ISBN:
9780865471863
9780865471856
OCLC number:
13726682
publisher:
North Point Press, 1985, 1995
publication place:
San Francisco, New York
english publication date:
1985
document type:
Book
description:
xii, 356 p. : ill. ; 24 cm.